CALHOUN COUNTY PUBLIC SCHOOLS REGISTRATION St. Matthews K-8 School and Sandy Run K-8 School Montessori Program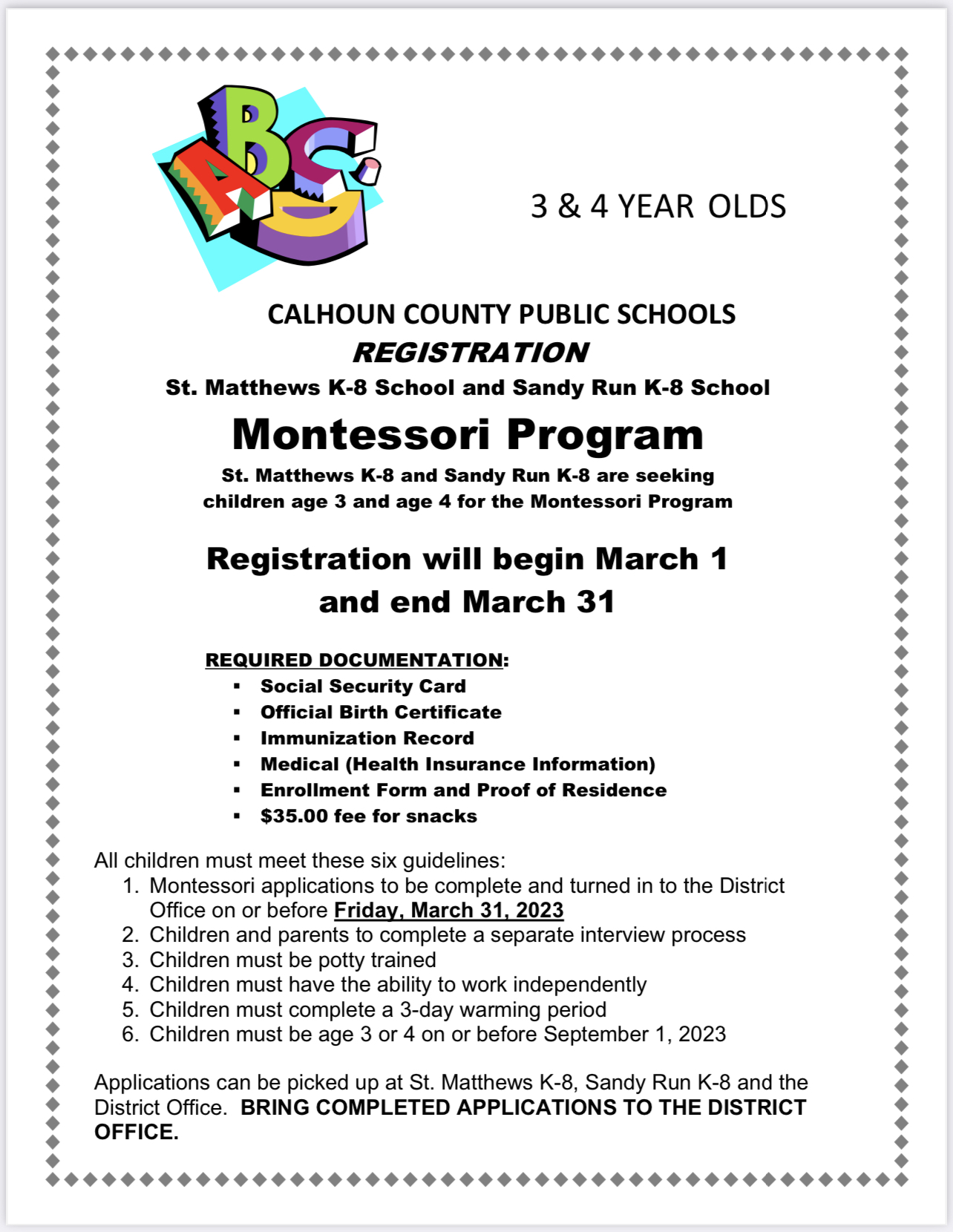 ---
St. Matthews K-8 and Sandy Run K-8 are seeking children aged 3 and age 4 for the Montessori Program
Registration will begin on March 1 and end on March 31
REQUIRED DOCUMENTATION:

Social Security Card

Official Birth Certificate

Immunization Record

Medical (Health Insurance Information)

Enrollment Form and Proof of Residence

$35.00 fee for snacks
All children must meet these six guidelines:
1.
Montessori applications are to be completed and turned in to the District Office on or before Friday, March 31, 2023
2.
Children and parents to complete a separate interview process
3.
Children must be potty trained
4.
Children must have the ability to work independently
5.
Children must complete a 3-day warming period
6.
Children must be age 3 or 4 on or before September 1, 2023
Applications can be picked up at St. Matthews K-8, Sandy Run K-8, and the District Office. BRING COMPLETED APPLICATIONS TO THE DISTRICT OFFICE.