Child Development (PRE-K) Registration 2023-2024 for 4 Year Olds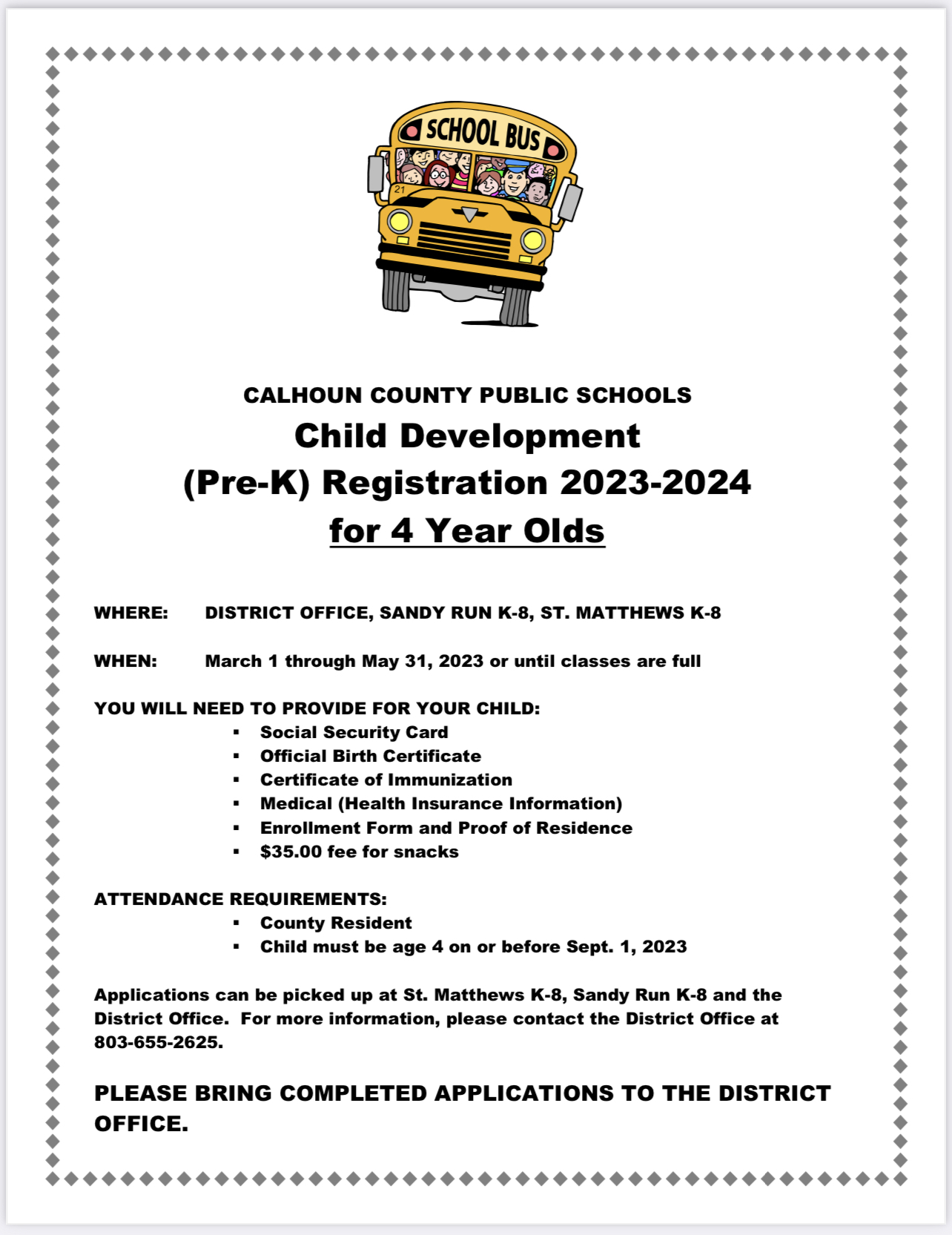 ---
WHERE: DISTRICT OFFICE, SANDY RUN K-8, ST. MATTHEWS K-8
WHEN: March 1 through May 31, 2023, or until classes are full

YOU WILL NEED TO PROVIDE FOR YOUR CHILD:

 Social Security Card
 Official Birth Certificate
 Certificate of Immunization
 Medical (Health Insurance Information)
 Enrollment Form and Proof of Residence
 $35.00 fee for snacks

ATTENDANCE REQUIREMENTS:
 County Resident
 The child must be age 4 on or before Sept. 1, 2023

Applications can be picked up at St. Matthews K-8, Sandy Run K-8 and the
District Office. For more information, please contact the District Office at
803-655-2625.

PLEASE BRING COMPLETED APPLICATIONS TO THE DISTRICT OFFICE.