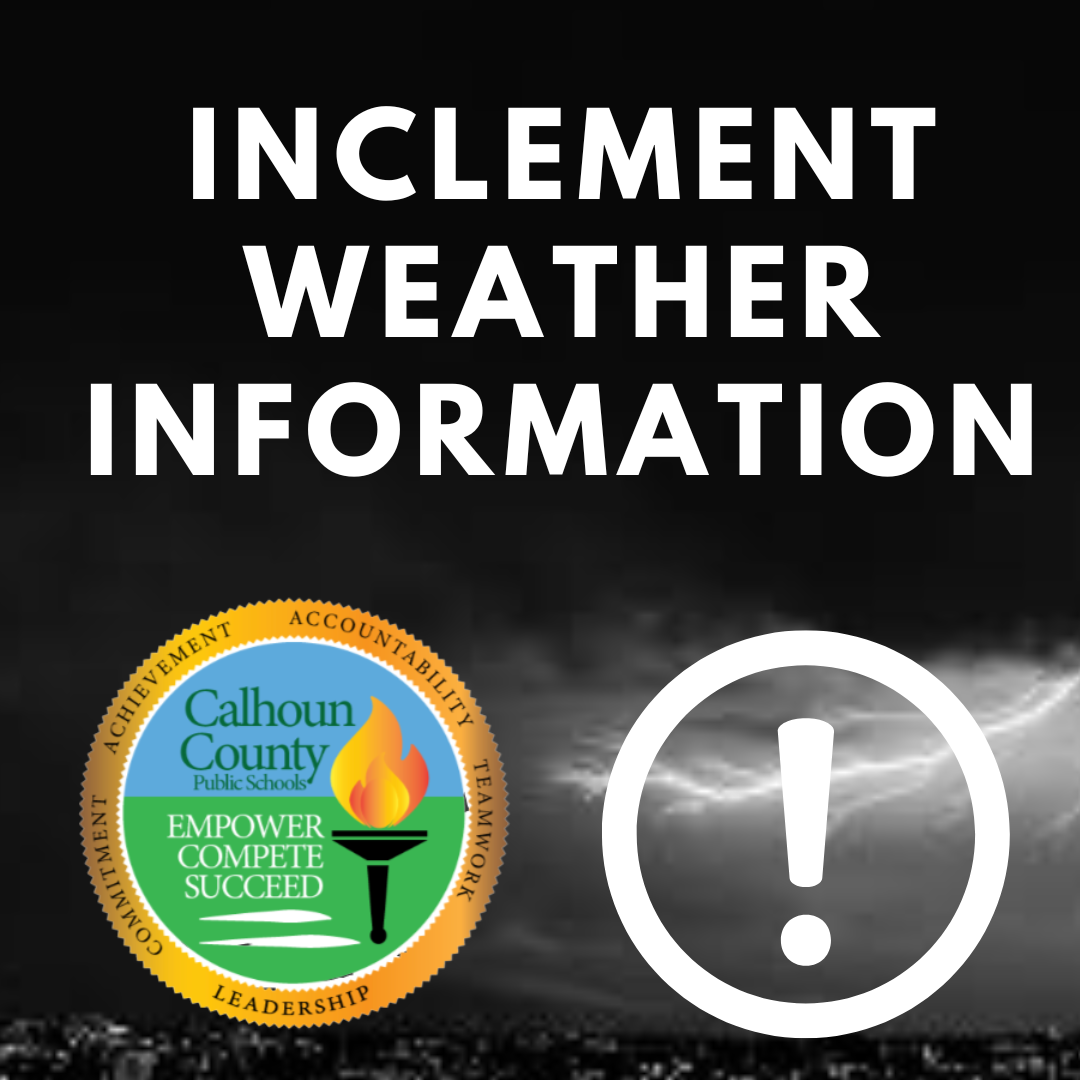 Out of an abundance of caution, the District will be implementing schedule changes ahead of the arrival of the effects of Hurricane Ian.
Thursday, September 29, 2022, students will be dismissed early. K8 students will be dismissed at 12:15 PM and high school students at 12:30 PM. Breakfast and lunch will be served.
Friday, September 30, 2022, will be used as an eLearning day provided there are no power outages.
There will be no after-school activities either day.
Please stay tuned to local radio and television, the schools' websites, and the District's social media accounts for the latest information related to schools' operations.
Thank you and please stay safe throughout this weather event.
---
Please click on the photo below to sign up!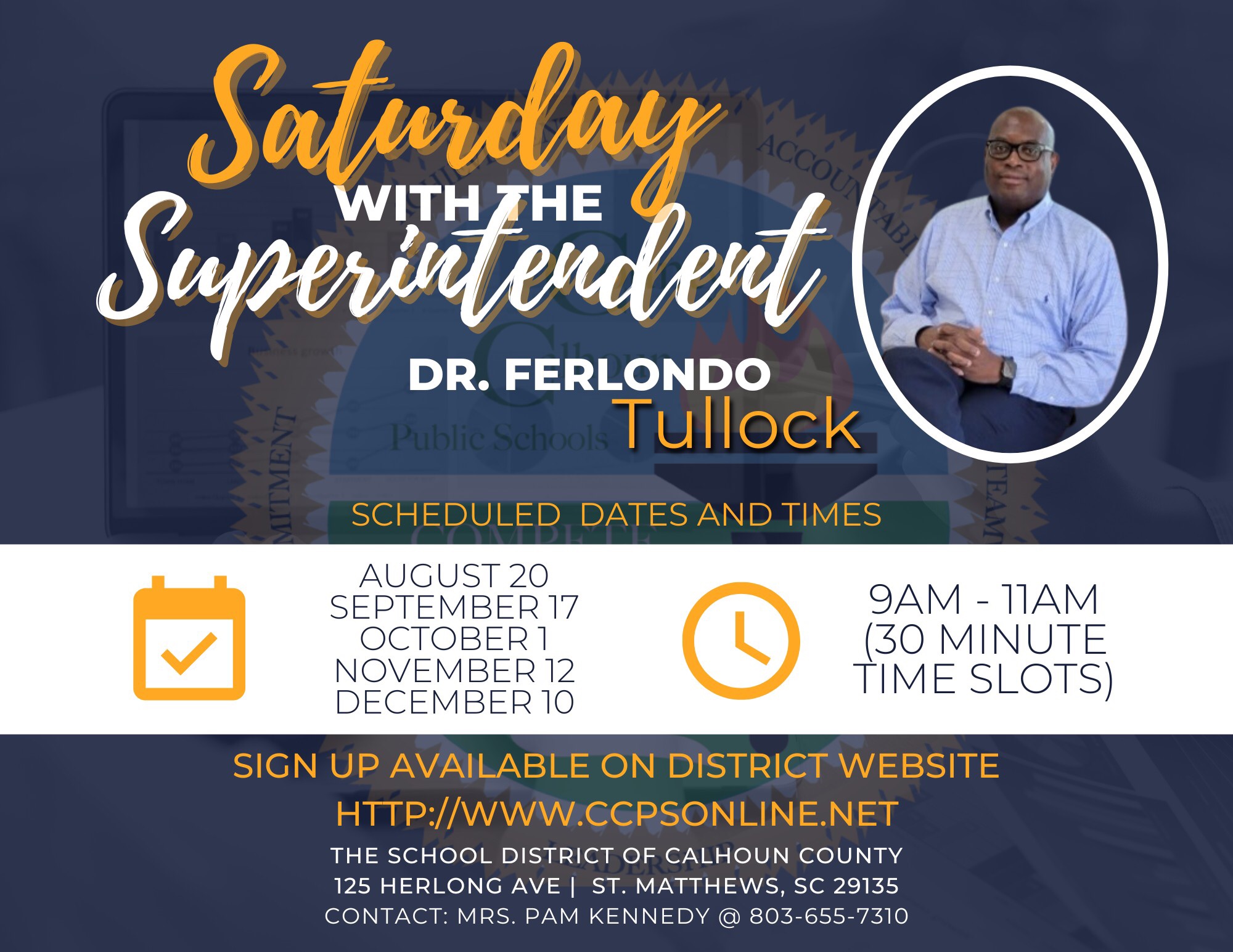 ---
(Click on the link above to access the form)
---
Calhoun County Public Schools COVID 19 Dashboard
(Please click the picture below)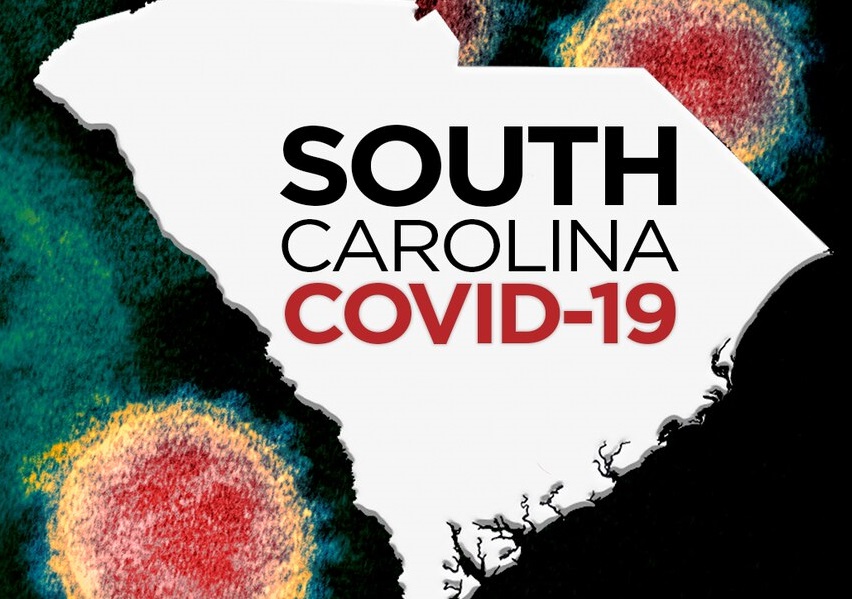 ---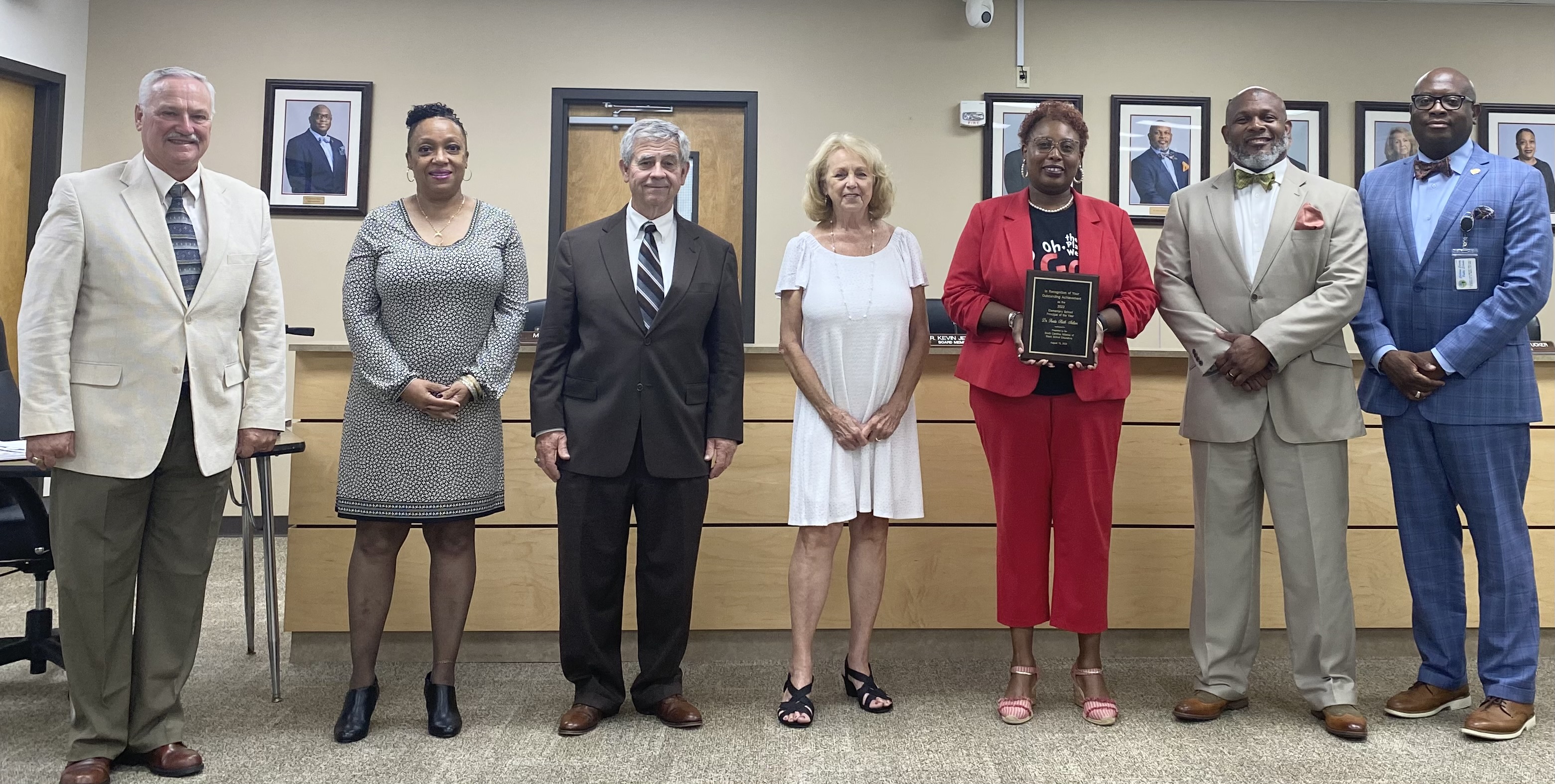 Congratulations to Dr. Nelson!!!
Dr. Treda Nelson was recognized by SCABSE as Elementary Principal of the Year!
---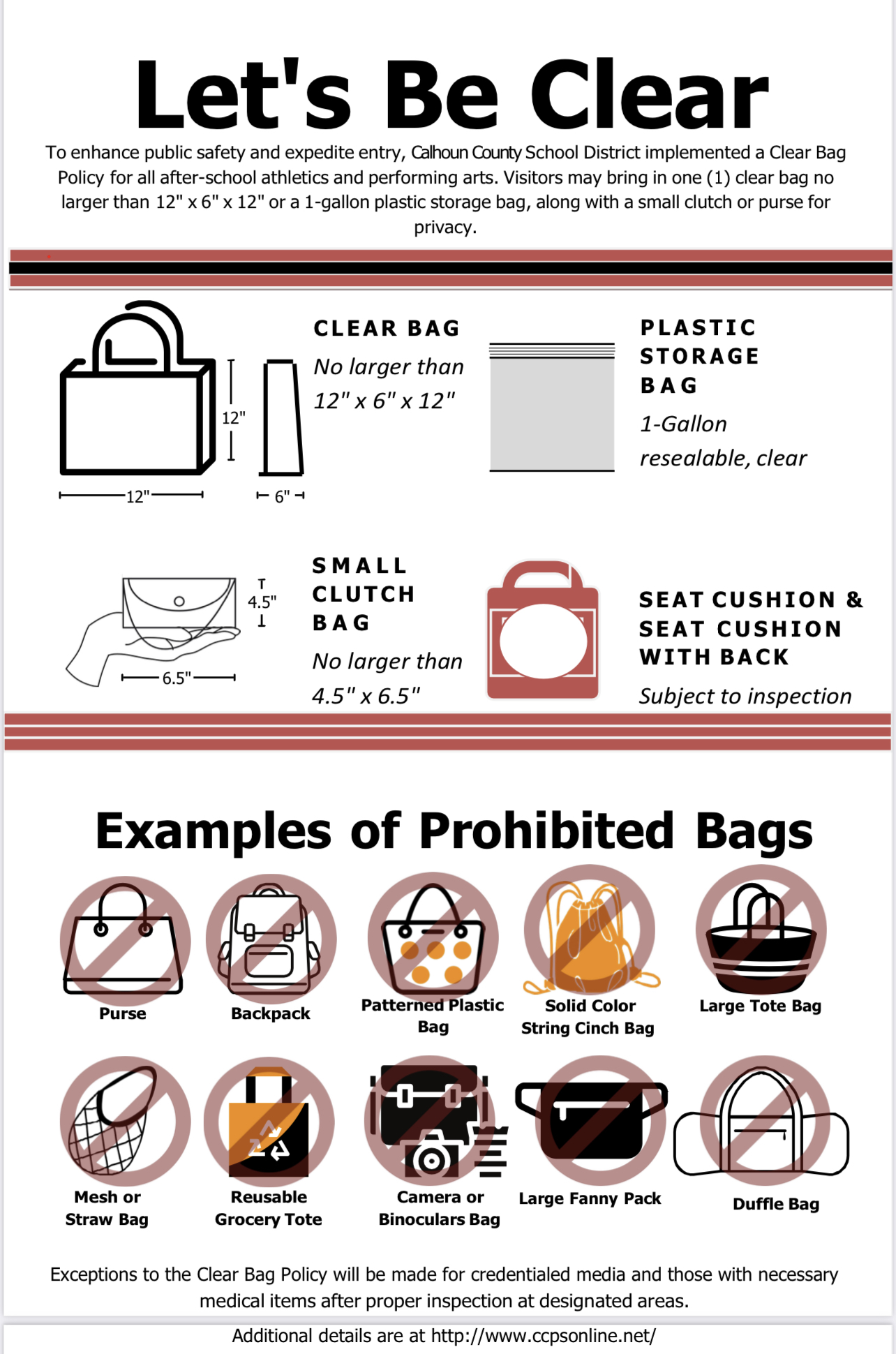 ---
We are up and running with the Parent Portal!!!! The link below is for parents to be able to give their email addresses to the nurses. This is the only way parents can receive an invite to the Portal.
Link for St. Matthews K8:
Link for Calhoun County High Schools:
---
I NEED INTERNET
Utilizing the internet for educational use is a high priority. The South Carolina Office of Regulatory Staff (ORS) has asked for our assistance in determining which students and staff live in households without adequate high-speed internet, whether it is because of service providers' unwillingness to provide it to the home, the cost, or the lack of cell coverage. ORS has created the "I Need Internet" survey to gather this information.
Please click the link below to complete the "I Need Internet" survey.
Survey link: https://survey123.arcgis.com/share/a79de0eacc1f48098d03f1a33a707670
---
Department of Technology
(Please click the above link to access Videos, Documentation, and Hotspot Survey)
---

(Click on the link above to access the list)
---
---

---


Download To See Full Report
---
Calhoun County Public Schools
School Board Meeting
**Masks are Required | Social Distancing Enforced**
(Opened to the public; will be broadcast live)
---
Department of Technology
(Please click link)
Parents, students, and staff, please use the link above if you are having problems with your device provided by the district.
---
The Coronavirus Explained & What You Should Do
(click picture for more information)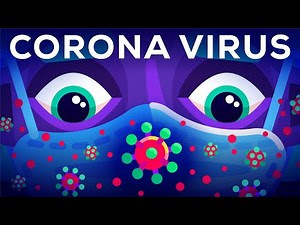 ---

(Click picture for more information)
---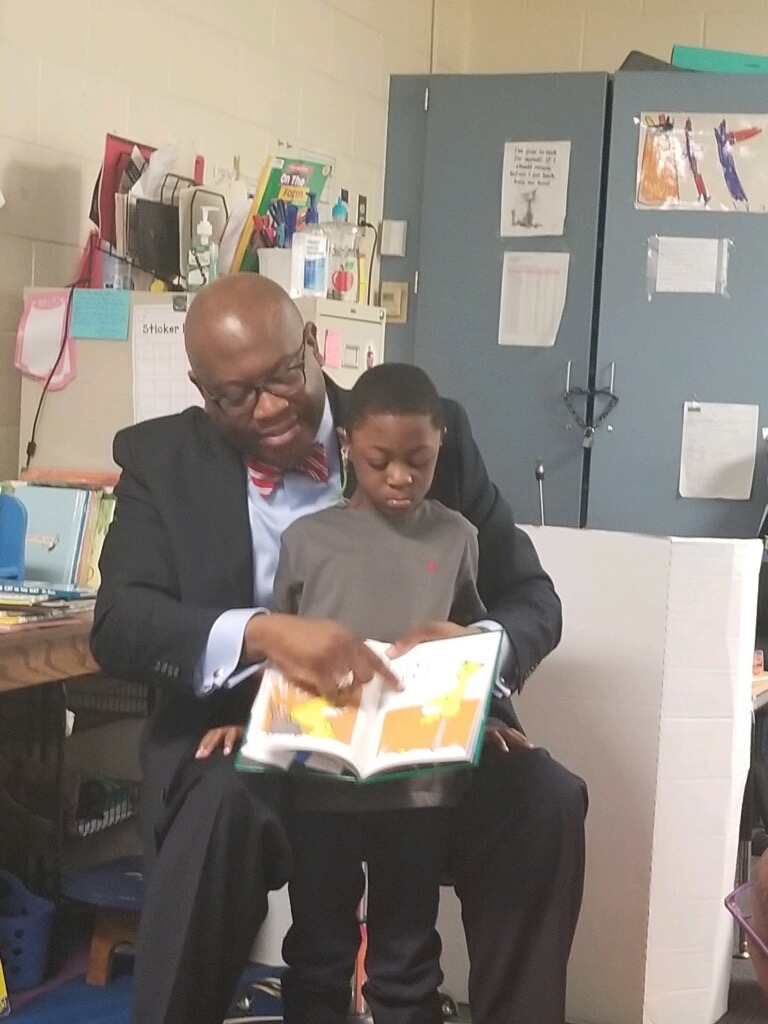 Dr. Ferlondo J. Tullock
The mission of Calhoun County Public Schools continues to be to empower our students to compete and succeed in an ever-changing global society. During our times away from school buildings, our students and staff showed great resilience while adjusting to the structures associated with virtual teaching and learning. The 2021-22 school year welcomed us all back to face-to-face instruction and the new challenge of recovering from learning loss. The continuation of this learning modality should help our students progress towards academic proficiency. Enrichment periods in grades 3K-12 along with afterschool programs are in place to aid students in progressing to proficient levels of academic achievement.
Calhoun County Public Schools boasts a diverse offering of programs to meet student needs. From academic to social-emotional to athletic and fine arts programs, we aim to provide each student with what he or she needs to experience personal growth. Special Education programs, gifted and talented courses, Career and Technology, the Honors Academy, Orangeburg/Calhoun Technical College courses, and Associates Degree programs are a few of the academic support and programs that are available to our students. I am excited about many partnerships with local and state entities that provide a variety of resources for our students and staff. To name a few: Calhoun County First Steps, Calhoun County Library, Calhoun County Sheriff's Office, St. Matthews Police Department, Calhoun County Mental Health and Department of Social Services, and the variety of counseling agencies that provide services to students, families, and staff, and the many parent and business partners who provide support directly to the schools and classrooms.
As we fulfill the end of the 21-22 school year and embark upon the 22-23 school term, I am appreciative of the efforts made by our students and staff to resume our progression towards proficiency and I expect that staff will continue to analyze student performance data to create meaningful and engaging lessons for all students. Equally, I am proud of the strides that we have made as students, staff, and stakeholders to overcome the obstacle created by COVID-19. I welcome and appreciate your engagement in the process of educating every child.
Dr. Ferlondo J. Tullock
Superintendent
District Core Values
Accountability

Teamwork

Leadership

Commitment

Achievement
District Mission
The mission of Calhoun County Public Schools is to empower all students to compete and succeed in an ever-changing global society.
District Vision
Our vision is to be the premier, competitive school district recognized globally for embracing the needs of each student.
ATTENTION
CHILD FIND NOTICE
Calhoun County Public Schools is seeking children, ages 3 to 21, who may have a suspected disability and who do not receive special services as part of Child Find. For more information, please contact Julie Black, Special Services in the Calhoun County Office of Exceptional Services at (803) 655-2608, email: jblack@ccpsonline.net.