Career and Technical Education
2021-2022 CCPS CTE Activities
CTE Advisory meeting PPT Fall 2021
Please take a look at OC-Tech's website for the
Lower Savannah Region Career Specialist.
They have plenty of useful information for anyone interested in CTE.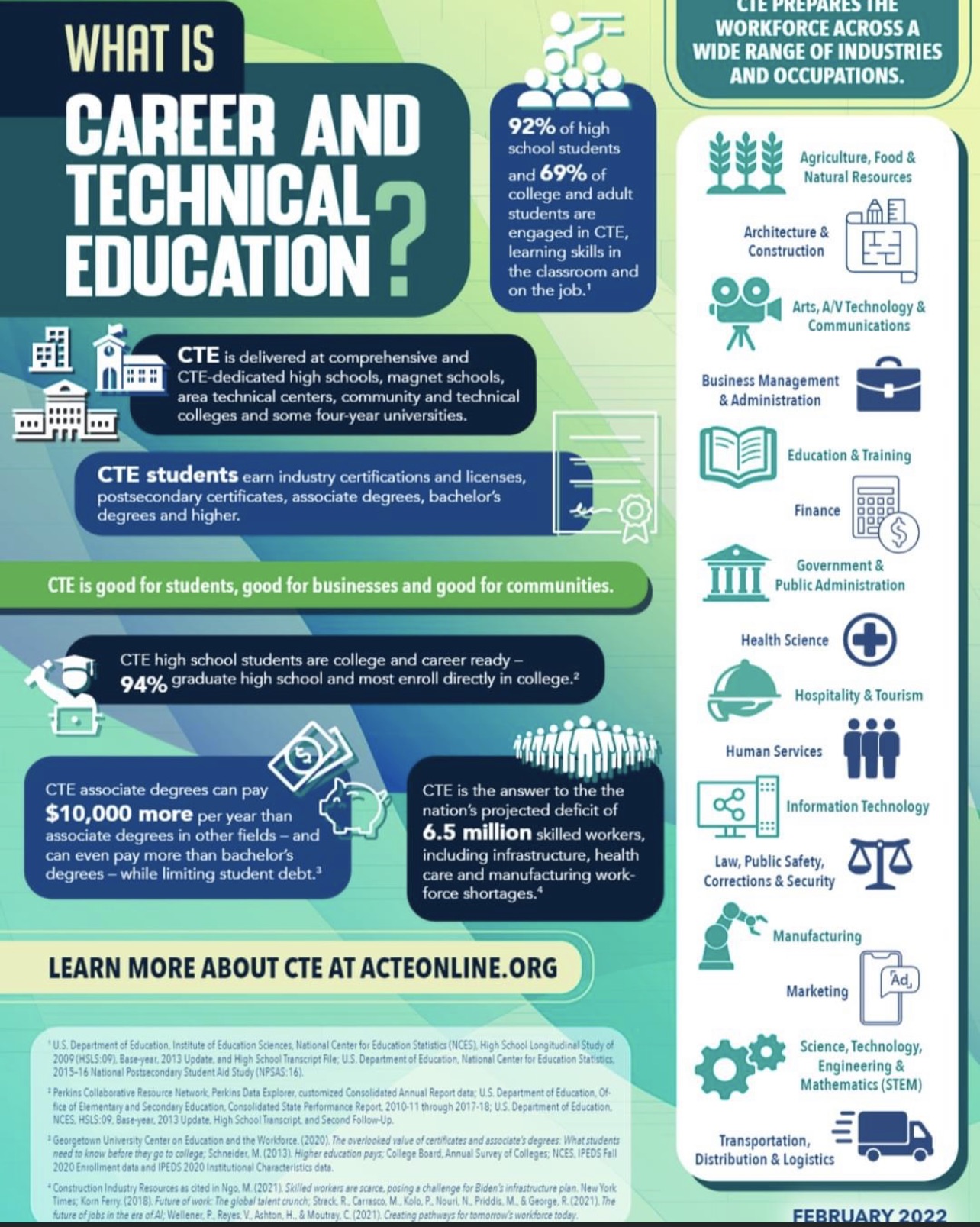 The Calhoun County Public School District Career and Technical Education Program does not discriminate on the basis of sex/gender, race, color, age, creed, national or ethnic origin, physical or mental disability, veteran status, pregnancy status, religion, genetic information, gender identity or sexual orientation in its program and activities.
Career and Technical Education Staff