The Finance Department serves in district-wide budgeting, financial reporting, and regulatory compliance as well as in the administration of payroll, accounts payable, state, federal, and local grants, fixed assets, and cash management. We strive to provide the highest level of customer service in furthering the academic and operational objectives of Calhoun County Public Schools. Please refer to the Staff Information section of our webpage for further information.


In compliance with the financial transparency requirements of the Appropriations Act of 2009, Part I.B, Section 1.43 (Act No. 23 of 2009), Calhoun County School District will post transparency spending reports to the website monthly*.


The goal of transparency is to shine a light on spending, thus improving the quality of government and giving taxpayers click-of-a-mouse access to details about how their money is spent.


Reports on transactions over $100.00 will be posted monthly and available on the website for 5 years. Questions regarding transactions should be directed to Calhoun County School District Finance Office. Please keep in mind that there is a month's lag. For example, the January 201X report won't be available until the 15th of February 201X.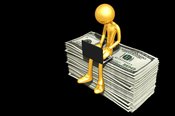 Monthly Finance Office Documents
District Transparency Reports
Procurement Card Statements